Pandora
Social media management
Opportunity
Pandora is a jewellery manufacturer and retailer known for its customisable products. With branches proliferated around the world, Pandora sought Prizm's expertise to manage and curate localised content to be published on their Singapore's Facebook page.
Objective
Prizm developed a digital marketing strategy that utilised Facebook as a key channel with a focus on the digital acquisition of new customers. By using carefully curated material, Prizm hoped to generate organic interaction with existing followers and encourage conversion. As a component of a full-service provided, Prizm have also actively contributed to the brand community by responding to enquiries and engaging with user feedback. 
Solution and Results
Over the course of 10 months, Prizm's management of Pandora's page resulted in a steady increase in the number of fans, while generating an average CTR of 0.44%, surpassing the prior CTR of 0.15%.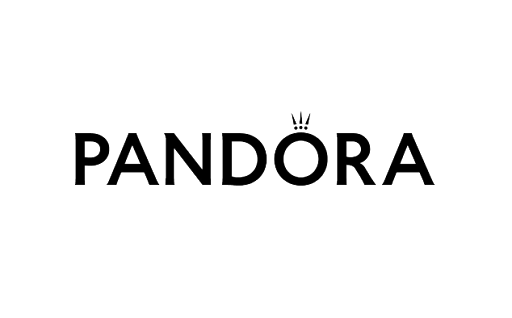 Account Management
Joanne Ang and Jay Zhong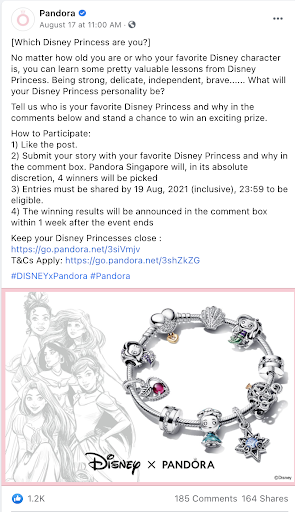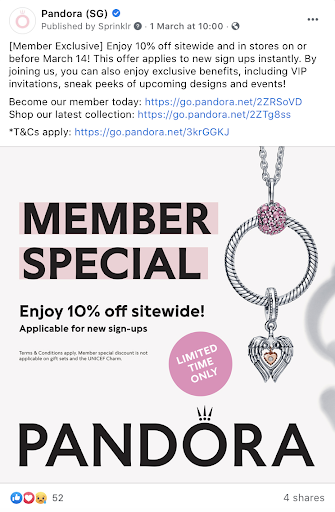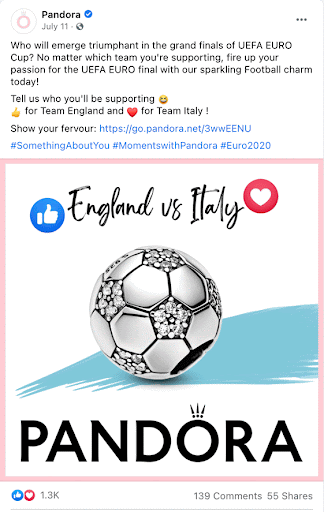 Have an idea?
Let's build and scale it!