Opportunity
An AR filter was designed by PRIZM Singapore to celebrate the 2020 olympics. The theme of the Tokyo olympics, youthful, urban and gender-equal was key to building an AR filter that conveyed the message to its audiences.


Objective
The aim of the project was to bring an increased awareness to the olympic games, in support our Singaporean athletes. Cultural elements were used to enhance familiarity and drive community support.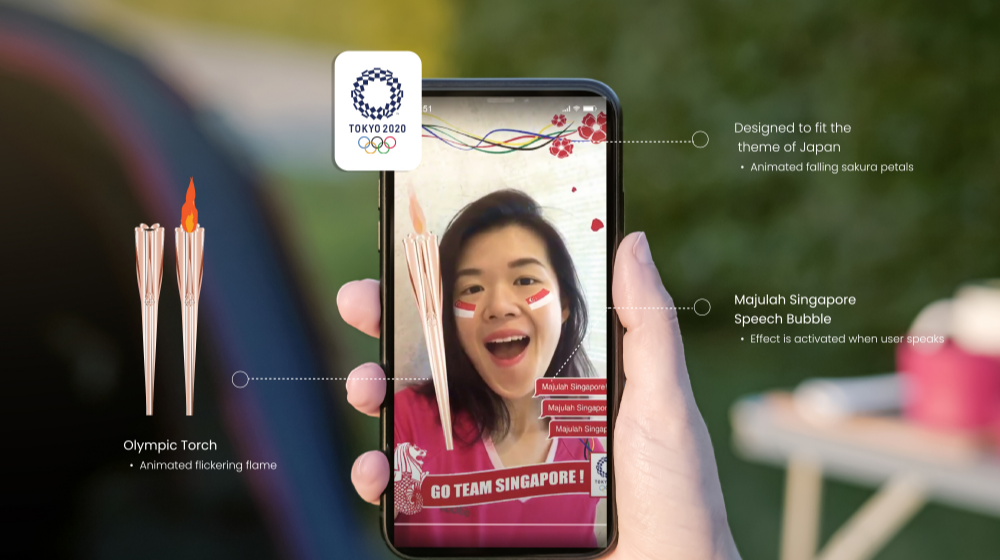 Have an idea?
Let's build and scale it!